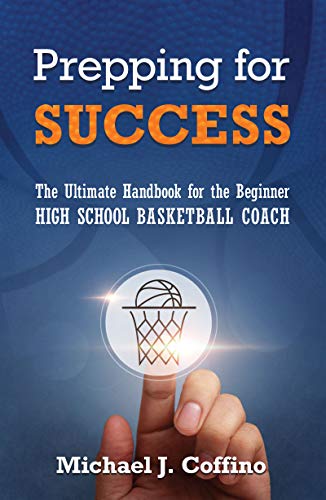 Prepping for Success: The Ultimate Handbook for the Beginner High School Basketball Coach
"The building blocks and tools new and aspiring high school basketball coaches need to run their basketball programs successfully."
Many in the public arena perceive the high school basketball coach as someone who rolls out balls in practice and then paces feverishly in front of a bench in a noisy gym for 32 minutes of action, directing and exhorting athletes to the pursuit of victory. Some might even see them as a glorified physical education teacher. Both perceptions are light-years from reality.
Often unappreciated are the countless hours and days coaches devote discharging an array of responsibilities beyond what occurs during the heat of competition or the quieter domain of practice. High school varsity basketball head coaches, to get the job done, must assume multiple roles: administrator, coach, teacher, manager, leader, communicator and relationship-builder, community organizer, fundraiser, role model, public relations promoter and mentor. Each has its own set of skills and learning curve and each commands keen attention and continuous diligence.Together they comprise a collection of tasks that are both fascinating and dizzying.
Prepping for Success contains everything aspiring and new high school basketball head coaches need to get acquainted with what the job requires, build a thriving basketball program and become effective coaches with long-term impact.It is easy to follow, succinct and comprehensive and an invaluable source for the new or young coach.